Billy Bee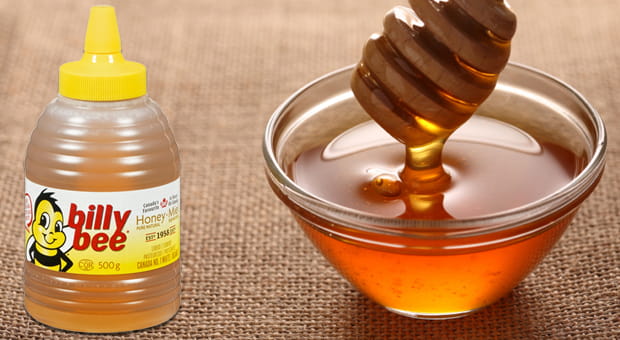 Billy Bee is Canada's leading brand of honey. Fresh from the hive, Billy Bee honey is packaged without losing its delicate flavour, sweet aroma, and natural goodness. Billy Bee honey is 100% pure and natural and is approved by the Canadian Food Inspection Agency.
Billy Bee honey is a healthy way to add sweetness to many foods and beverages and is available in a wide variety of food service sizes.
Want to create some buzz on your menu? Try our delicious recipes using Billy Bee honey.